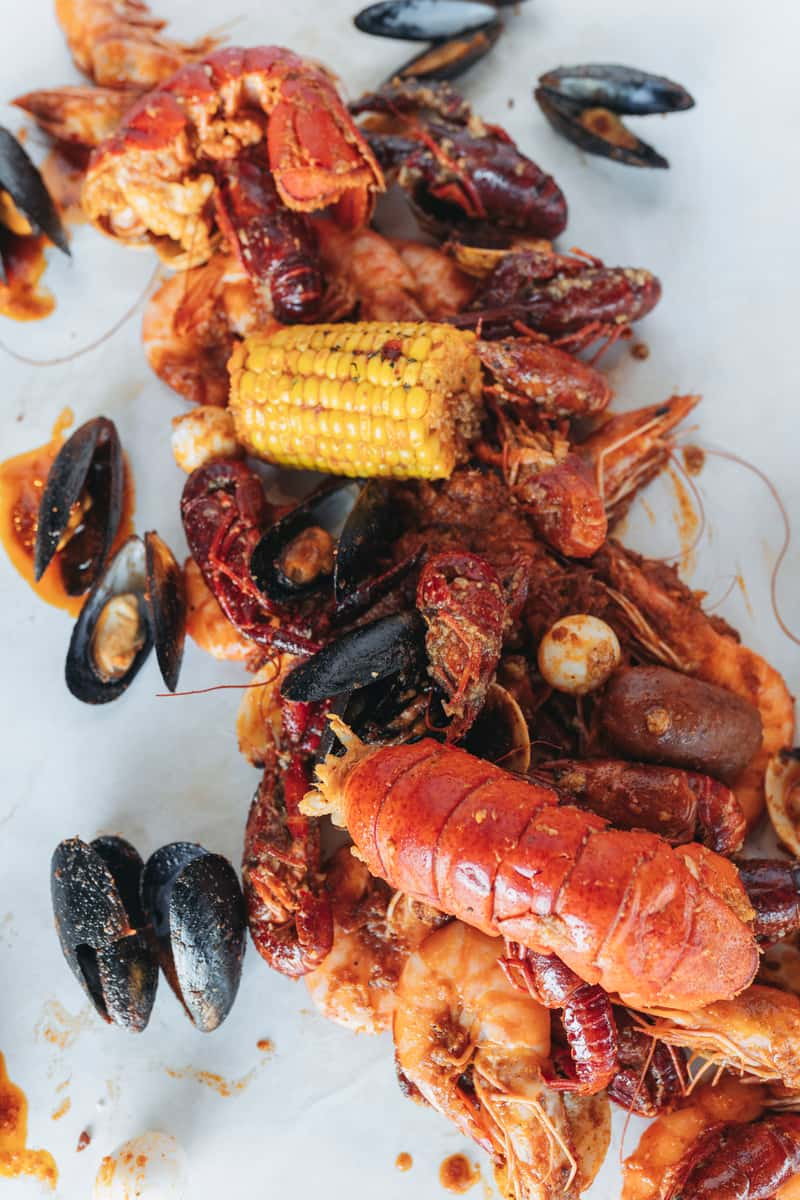 Bakersfield
Now Open
Become a VIP
Receive updates on special events, new menu items, menu reviews, and more!
Crab N' Spice
Order By The Pound
Head On | Shell On

Choose Your Flavor:
Crab N Spice | Lemon Garlic | CNS Lemon Garlic | All-In | Coconut | Hawaiian 

Extra Sauce - $5.50

How Spicy Can You Go?
Original | Mild | Medium | Spicy | Assasin8
Baskets
(may substitute French Fries or Sweet Potato Fries or Cajun Fries for .25 cents)
Lunch Combos
Lunch Combo is available during Opening tip 3pm only. Some Location may not offer this.
Drinks
Fountain Drinks - 3.25
Coke | Diet Coke | Sprite | Dr. Pepper | Rootbeer | Lemonade | Unsweetened Tea | Raspberry Tea | Sweet Tea | Sweet Green Tea
Beer - 4.99
Lagunitas IPA | Corona | Modelo | Modelo Negra | Blue Moon | Shock Top | Red Horse | San Miguel | 805 | Bud Light | Stella Artois
Michelada - 8.50
Wine - 6.50
Copa Di Vino (6.32 oz) | Chardonnay | Riesling | Cabernet
Corkage Fee - 10.00
BYOB (per 6 pack) - 10.00
Hot Tea - 2.75 | Thai Tea (canned) - 2.75 | Coconut Water (canned) - 2.75 | Bottled Water - 1.50